Gernot Zeilinger is Fellow of the Oxford Centre for Christian Apologetics (OCCA) at the Zacharias Institute for Science, Culture and Faith in Vienna. After a study of international business relations at U.A.S. Eisenstadt and multiple years as controller in an international company he studied theology at OCCA and at Wycliffe Hall, University of Oxford.
---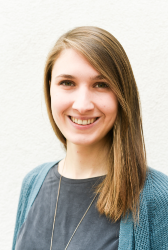 Mag. Elisabeth Ramberger studied German studies, theology and geography in Vienna. At the Zacharias Institute for Science, Culture and Faith she did an apologetic advanced education. Her master's thesis discussed controversial topics in a pluralistic society. She lives with her husband in Vienna, where she also teaches German and religion.
---
Dr. Zachary Ardern is a researcher in microbial evolutionary biology at the Technical University of Munich. His research studies the origin of new genes and the amazing structure of the genetic code. He studied biology and philosophy in New Zealand, where he received his PhD on experimental evolution in 2017. He has previously debated leading sceptics in NZ and the UK.